Titan Drainage, Paving, Landscaping and Sealcoating
Your Complete Property Maintenance Company
Since 2003, Titan has been providing comprehensive property maintenance to hundreds of beautiful homes throughout the New Jersey area. Our high-quality professional services include landscaping, drainage system design and installation, driveway and parking lot paving, and asphalt sealcoating. We are incredibly proud to have recently opened up a second location in Salem, Missouri.
The Yard Drainage, Groundwater and Stormwater Management Experts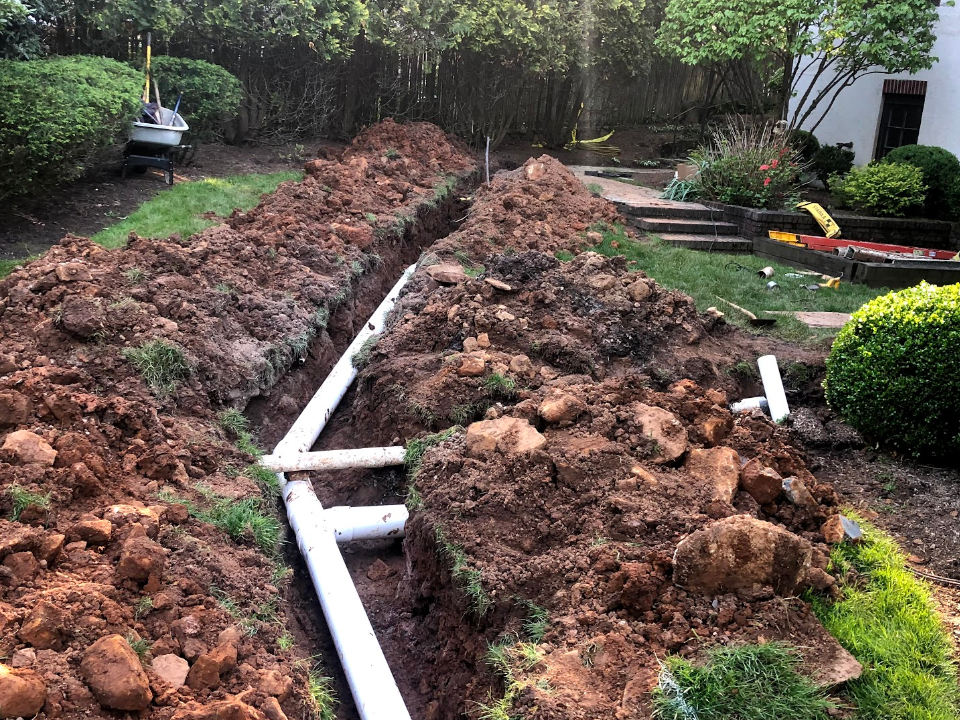 Yard drainage and flooding issues can make it impossible for you to enjoy your yard and can create a host of maintenance issues. Stagnant water attracts mosquitos and other insects to your yard, posing a health risk to your children and pets. Poor lawn drainage often leads to soil erosion, making it impossible for you to grow grass, plants or shrubs. Insufficient landscape drainage and under-deck drainage can even lead to potentially dangerous structural damage to your home's foundation and porch. During our 15+ years as drainage contractors, the experts at Titan have acquired specialized industry knowledge that enables us to assess your yard's drainage problems competently. This specialized knowledge will help us to create a customized yard drainage solution that allows stormwater runoff to flow underground, away from your yard's flood-prone areas.
Are you looking for a drainage company near you?
Titan Yard Drainage serves all of New Jersey and Staten Island, including the following towns and their surrounding areas:
Clark
Garwood
Kenilworth
Millburn
Mountainside
Roselle Park
Short Hills
Springfield
Comprehensive Paving Services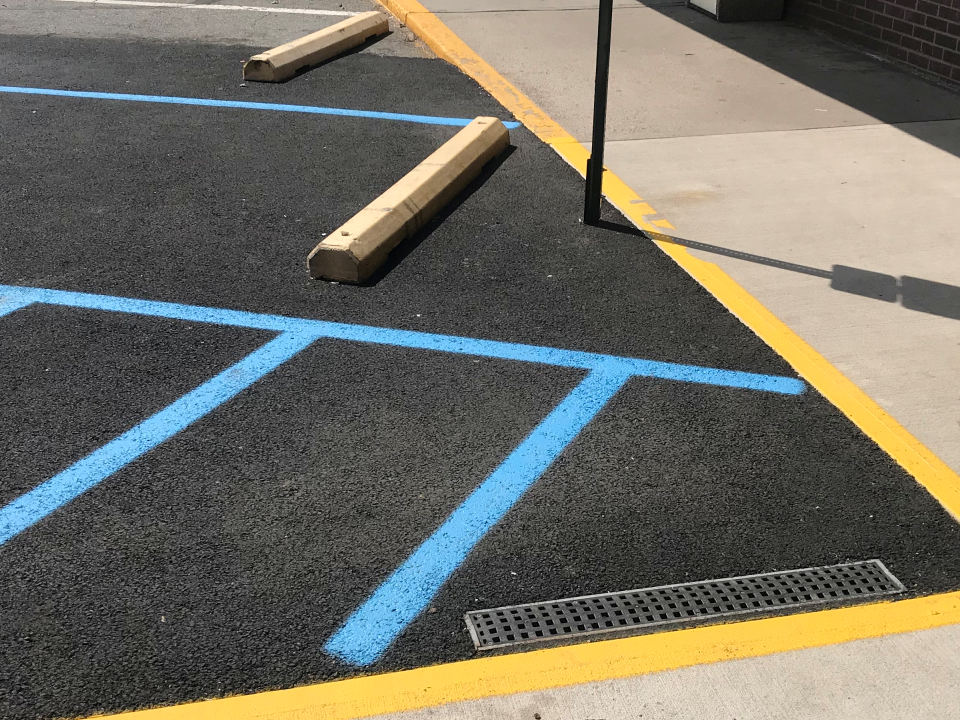 When it's time to have your driveway or parking lot paved, there are multiple factors to consider to ensure your asphalt will be durable and flood-free. The paving experts at Titan have over 15 years of experience to draw from when designing a paving and drainage solution that results in an aesthetically pleasing and functional driveway or parking lot. We've perfected the asphalt installation process, so it's both cost-effective and convenient for you. Our paving services are comprehensive, which helps you avoid the hassle of juggling the schedules and services of multiple contractors. We'll thoroughly evaluate the area to be paved for elevation, water drainage and stormwater management systems. The results of our evaluation will determine how we design a stormwater drainage system for your paved area and will guide us in preparing the area to be paved. We'll use specialized equipment to grade your land accurately and to lay drainage pipes at precise angles to prevent future flooding. After we've prepared the property, we'll expertly install your asphalt to provide you with a functional and attractive paved parking lot or driveway.
When It Comes to Sealcoating, Titan has your Driveway Covered!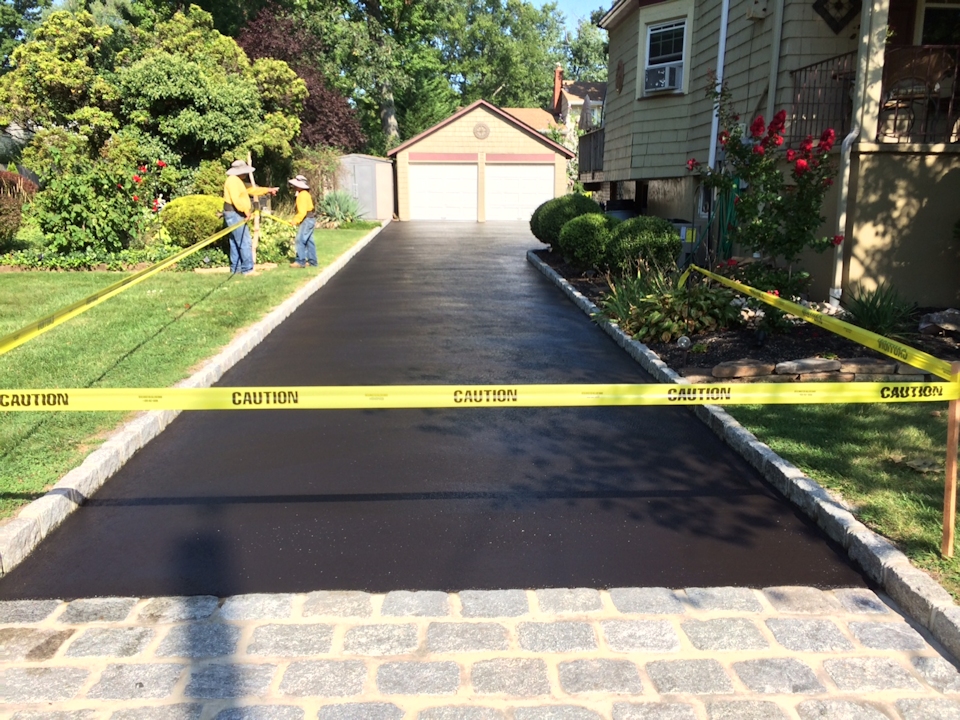 To keep your pavement looking brand new and functioning at its best, the Titan experts can protect it with seal coating. Parking lot and driveway sealing protect your pavement against the deterioration caused by weather, oil and gasoline exposure, and the weight of vehicles. To prevent damage to your asphalt, we recommend having your new driveway or parking lot professionally cleaned and sealed 3 to 12 months after installation. Our asphalt repair experts also fix cracks, potholes and craters in older asphalt. After filling and smoothing the surface of all cracks and holes, we clean your pavement and then apply a professional coat of asphalt sealant to protect your driveway or parking lot from future long-term damage.
Are you looking for a sealcoating company near you?
Titan Sealcoating serves the following towns and their surrounding areas:
Cranford
Garwood
Kenilworth
Linden
Roselle Park
Titan Consumer Videos
Hot Crack Sealing Process for Parking Lots
Visit Us on Social Media
Titan on Home Advisor
The Elite Service Professional Award was presented to Titan Sealcoating & Drainage for superior service, as demonstrated by the following:
Titan had over five reviews with five-star ratings in the past three months
Titan's overall customer service rating was over 4.5 (out of 5)
Titan received zero homeowner complaints in the past six months